Seasonal Full Course
Tokyo Chikuyotei Serve seasonal Kaiseki Cuisine, which is known as Japanese traditional full course. Each month, we customize our ingredients and plates for seasonable Kaiseki menu. When you eat Kaiseki Cuisine, you can experience Japanese culture.
---
Seasonal Full Course in January
Lucky food in New Year
Happy New Year! Since a long time ago, Japanese usually eat some food thought to bring good luck to you in new year. Our chefs prepare some lucky food, which include carrot, kumquat, green bean, ginkgo, lotus root, chestnut, pumpkin, for you. Please try these lucky food in our restaurant and get luck on your side!
---
Tokyo Chikuyotei Rihga Royal Hotel Osaka Location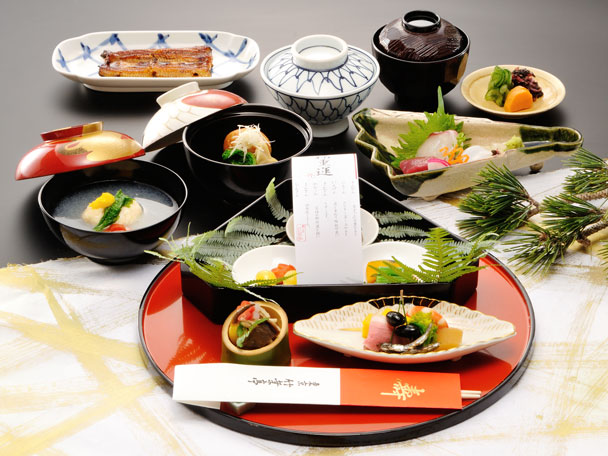 Kocho Course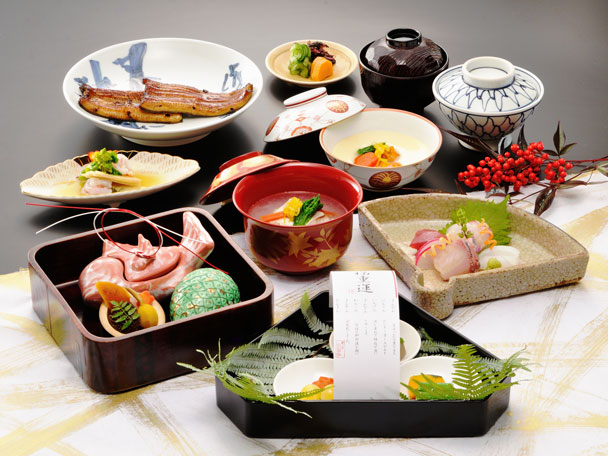 Tamakazura Course
---
Tokyo Chikuyotei Nishinomiya Location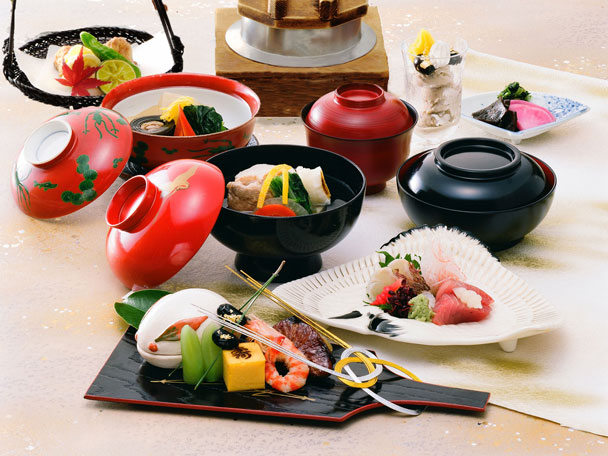 Kocho Course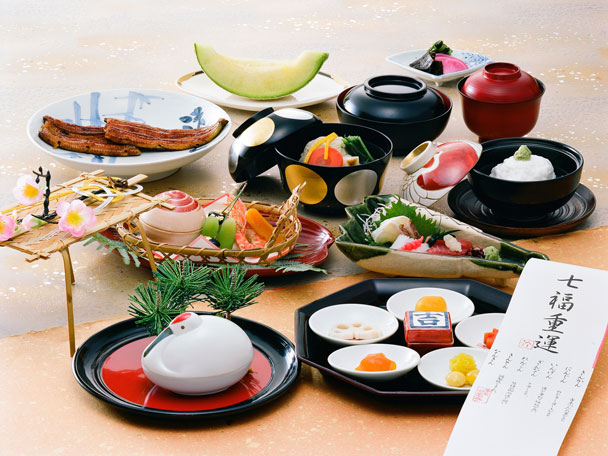 Kagaribi Course