Seasonal Full Course
Tokyo Chikuyotei Serve seasonal Kaiseki Cuisine, which is known as Japanese traditional full course. Each month, we customize our ingredients and plates for seasonable Kaiseki menu. When you eat Kaiseki Cuisine, you can experience Japanese culture.
---
Seasonal Full Course in October
Hagi Shinjo
In Japan, you can see a variety of seasonable flowers. One of famouse flower in October is Hagi, Japanese bush clover. Our restaurants prepare fish cake soup, which we imitate Hagi. In fish cake, been imitates Hagi flower, Ginkgo nuts images Hagi leaf, and wood ear mushroom shows Hagi branch. You can feel and enjoy beautiful Japanese Autumn.
---
Tokyo Chikuyotei Rihga Royal Hotel Osaka Location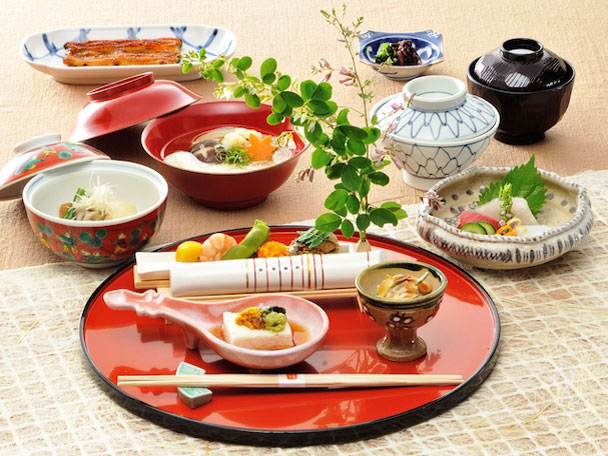 Kocho Course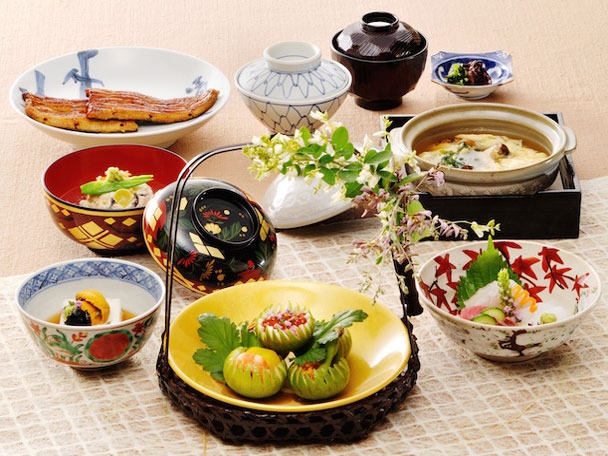 Tamakazura Course
---
Tokyo Chikuyotei Nishinomiya Location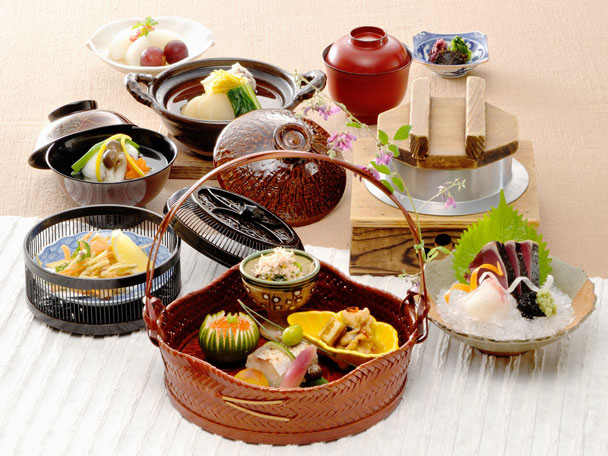 Kocho Course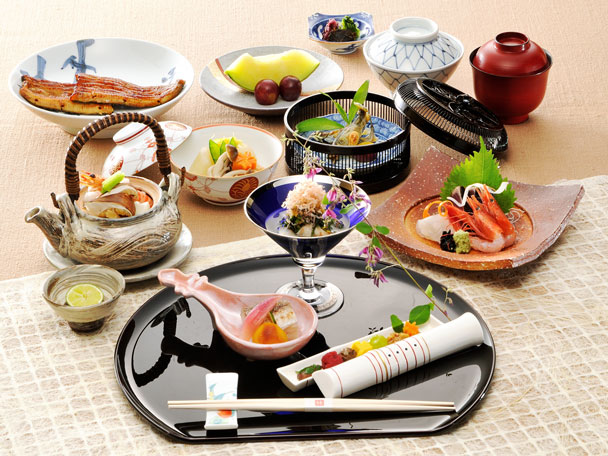 Kagaribi Course