Seasonal Full Course
Tokyo Chikuyotei Serve seasonal Kaiseki Cuisine, which is known as Japanese traditional full course. Each month, we customize our ingredients and plates for seasonable Kaiseki menu. When you eat Kaiseki Cuisine, you can experience Japanese culture.
---
Seasonal Full Course in July
Tanabata (The star festival)
On July 7th, Japanese cerebrate the star festival, which called "Tanabata." People believe that Altair and Vega can meet each other only that day. We display bamboo grass with a strip of paper and ornaments to cerebrate their reunion. You can enjoy the decoration of tanabata in our restaurant.
---
Tokyo Chikuyotei Rihga Royal Hotel Osaka Location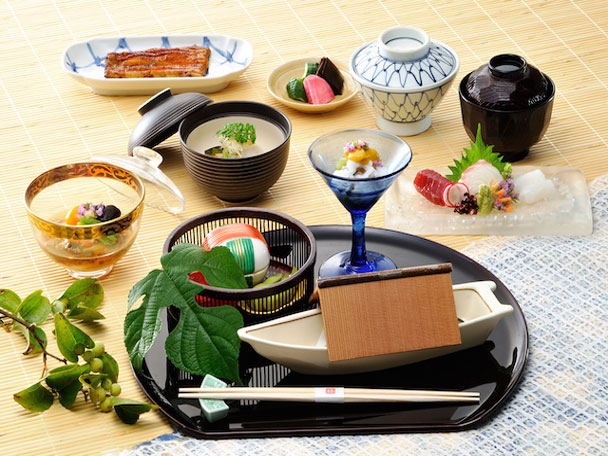 Kocho Course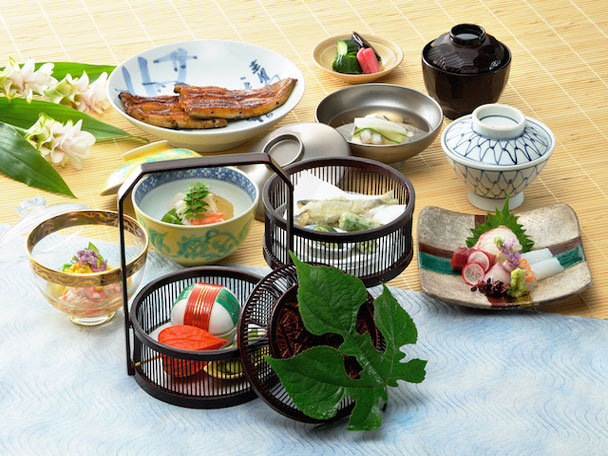 Tamakazura Course
---
Tokyo Chikuyotei Nishinomiya Location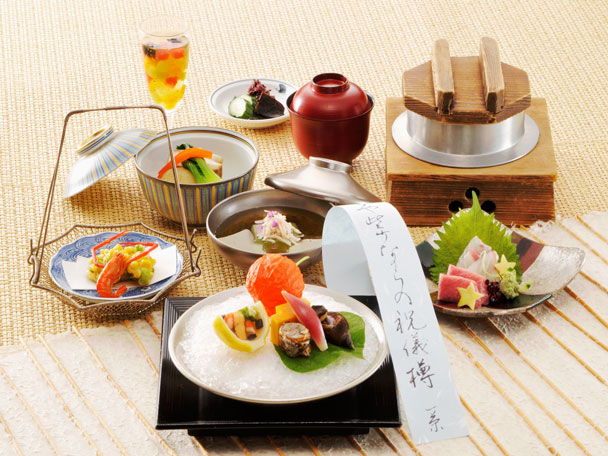 Kocho Course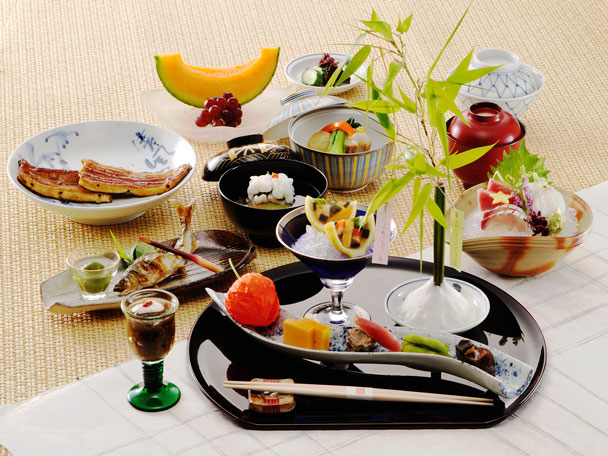 Kagaribi Course