Seasonal Full Course
Tokyo Chikuyotei Serve seasonal Kaiseki Cuisine, which is known as Japanese traditional full course. Each month, we customize our ingredients and plates for seasonable Kaiseki menu. When you eat Kaiseki Cuisine, you can experience Japanese culture.
---
Seasonal Full Course in April
Cherry blossoms
Cherry blossoms start to bloom in Japan. People enjoy seeing cherry blossoms and feeling that spring season is coming now. In the beginning of spring, our restaurants prepare some spring ingredients, like bamboo shoot. Please visit our restaurant and enjoy spring dishes.
---
Tokyo Chikuyotei Rihga Royal Hotel Osaka Location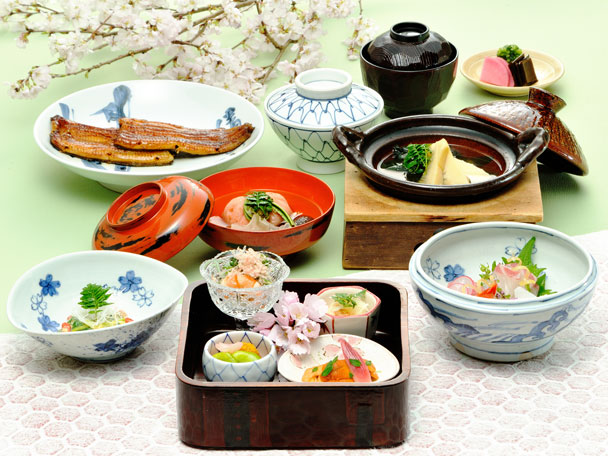 Kocho Course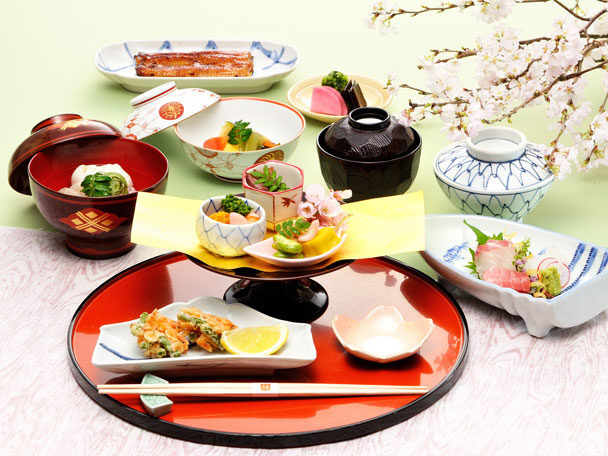 Tamakazura Course
---
Tokyo Chikuyotei Nishinomiya Location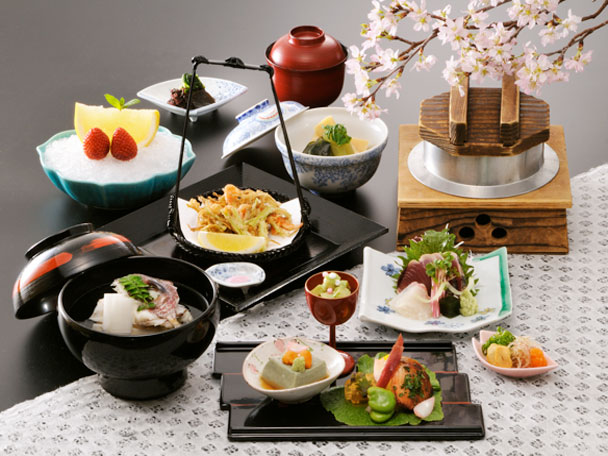 Kocho Course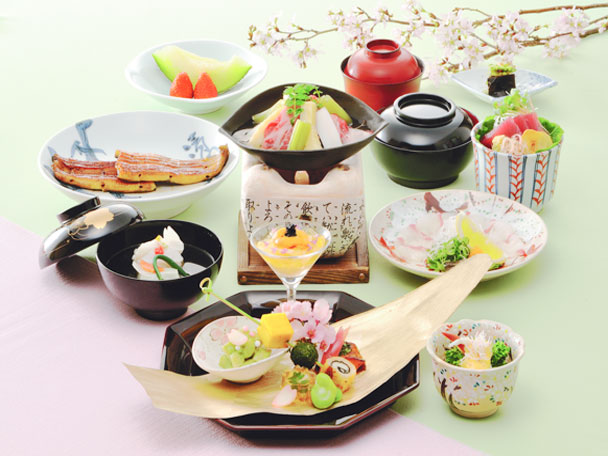 Kagaribi Course